Welcome to Sun Dance Golf Course!
Sun Dance Golf Course first opened its doors in 1963 and has always been considered one of Spokane area's hidden gems of golf courses. Sun Dance is known for its tall evergreen trees' lining every hole as well as its small, but phenomenally maintained greens. If you can score at Sun Dance you can score anywhere! The trees and small greens make Sun Dance great for beginners and the avid golfer as it helps shape shots and improves a player's accuracy. The course is located just minutes from downtown Spokane but offers that sense of solitude. If you're looking for a course that offers affordable golf, is family friendly, and is all in all Spokane's best golf value then come on out and enjoy THE DANCE.
---
Special Green Fee Rates
Monday Thru Sunday

6:00 - 8:00 am - Dollar a hole
($9.00 for nine holes or $18.00 for eighteen only)

1:00 pm - 5:00 pm
$ 13.00 for 9 / 18

5:00 pm - 7:00 pm
$ 10.00

Days are getting shorter, nights longer.
Please plan your golf rounds accordingly.

Joining Facebook or our E-Club allows you to hear about and receive "special discounts".
We here at the Dance want you to enjoy rounds at a afforable price.
---
Hole-In-One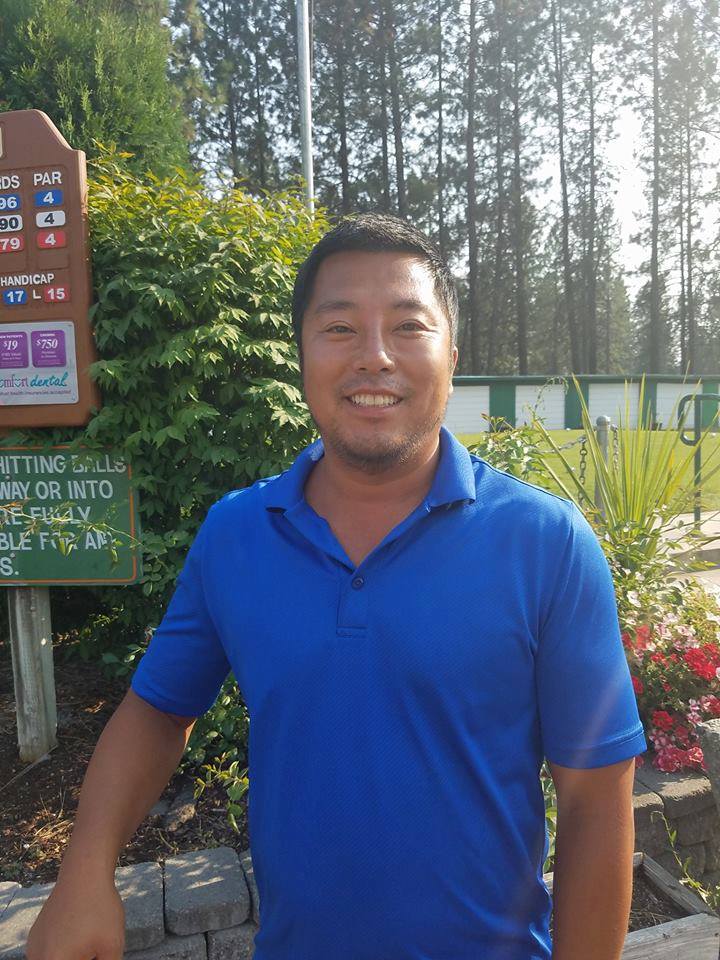 Congrats to Dave (Disco) Kerzman for this years first hole in one @ Sun Dance.
Dave bent it like Beckman around #17 with his TaylorMade M2 driver.
349 yards later the ball is in the hole. Witnessed by Harland Simon.
---
Facebook